Write the IUPAC names of the following carboxylic acids…?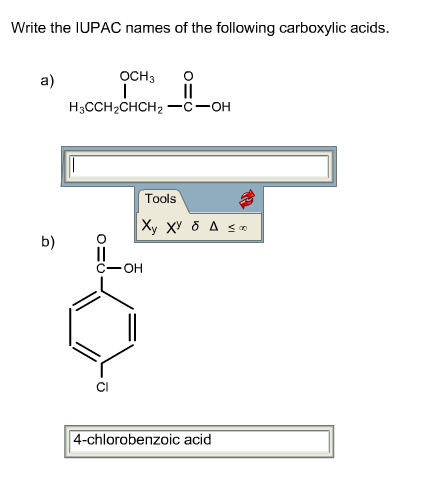 Concepts and reason
IUPAC stands for the international union of pure and applied chemistry. IUPAC nomenclature is a standardized method for naming the organic compounds. IUPAC name consists of four parts; root word, suffix, prefix. The structure of the compound can be drawn easily by analysing these parts i.e. root word, suffix, prefix and infix.
Fundamentals
IUPAC name consists of three parts namely, Prefix, root name and suffix.
The prefix is the substituent (usually an alkyl group) attached to a carbon atom of longest chain.
Root name represents the longest carbon skeleton in a molecule.
Suffix indicates the presence of functional groups if any (Example: ane is used for alkane, ene is used for alkene, yne is used for alkyne)
A functional group like CHO, COOH, OH etc.… (al, oic acid and ol) in the molecule should be used as a suffix.
Infix is used for cyclic compounds. Example: a single ring is represented as cyclic; a double ring is represented as bicyclic.
Answer:
Part a



Root name: pent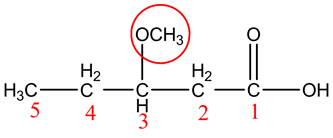 Prefix: 3 – methoxy


Suffix: oic acid.
Part b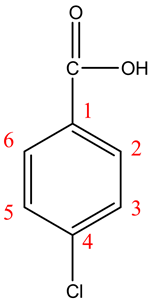 Root name: Benzene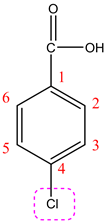 Prefix: 4-Chloro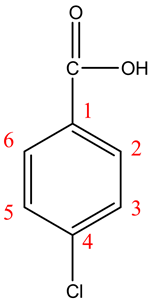 Suffix: oic acid.