The following data represents the distribution of electrons, protons and neutrons in atoms of four elements A, B, C, D.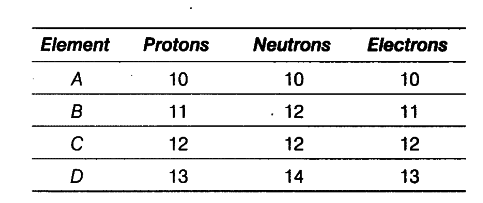 Solve the following questions.
(i) Write the electronic distribution of atoms of element A and D.
(ii) Element A is an inert gas. Why?
(iii) What is the valency of element C?