What nucleophile could be used to react with butyl iodide to prepare the following compound?
Concepts and reason
The concept is to draw the nucleophile used to prepare an ether (1-ethoxybutane) by reacting with butyl iodide.
Fundamentals
Electron rich species are called as nucleophiles and they react with electrophiles. The mechanism of this reaction occurs through an

pathway. This reaction is called Williamson ether synthesis.
Answer: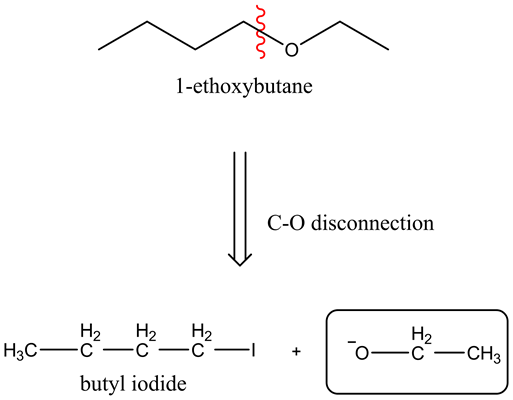 Explanation:
Disconnection of butyl group from 1-ethoxybutane to form butyl iodide and ethoxide ion.
Synthesis: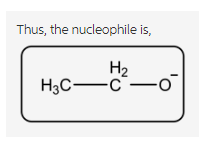 Explanation:
Ethoxide ion acts as a nucleophile and it reacts with butyl iodide to form 1-ethoxybutane as product.