What is the oxidation state of each element in K2Cr2O7?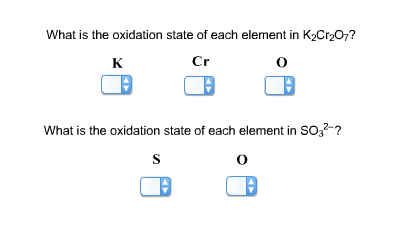 Answer:
To calculate Oxidation numbers, follow below steps.
take "-2" for Oxygen in its compounds except peroxides and superoxides. +1 should be taken for alkali metals and +2 for alkaline earth metals. For H in its compounds take +1 as the oxidation number except in hydrides. Hydrides , H may contain -1 oxidation number. By using these rules take unknown Oxidation number in the compound as "x" then calculate the O. No of the particular element.