What are the broad guidelines to be kept in mind while devising ways and means for
political reforms in India?
Answer: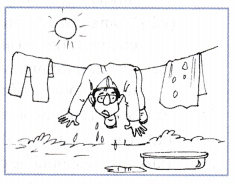 Legal ways of reforming politics are very tempting.
However, only carefully devised changes in law can help to discourage wrong political practices and encourage good ones. Democratic reforms should be carried out by political activities, parties, movements and politically conscious citizens.
A legal change must be clear in its results. Best laws are those which empower people to carry out democratic reforms. One such Act is the Right to Information Act, which helps in controlling corruption.
Democratic reforms need to be carried out through strengthening its practice. There should be an increase in quality of political participation by citizens.
Any proposal for political reform should even devise ways of implementing the reform.