(a) The refractive index of diamond is 2.42. What is the meaning of this statement?
(b) Redraw the diagram given below in your answer book and complete the path of ray.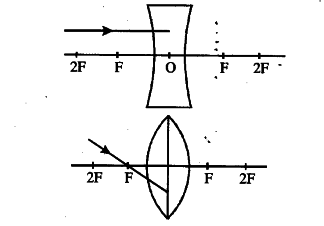 © What is the difference between virtual images produced by concave plane and convex mirrors ?
(d) What does the negative sign in the value of magnification produced by a mirror indicates about a image?