give a test to distinguish between aniline and benzylamine .
Aniline and benzylamine can be distinguished by their reactions with the help of nitrous acid, which is prepared from a mineral acid and sodium nitrite. Benzylamine reacts with nitrous acid to form unstable diazonium salt, which in turn gives alcohol with the evolution of nitrogen gas.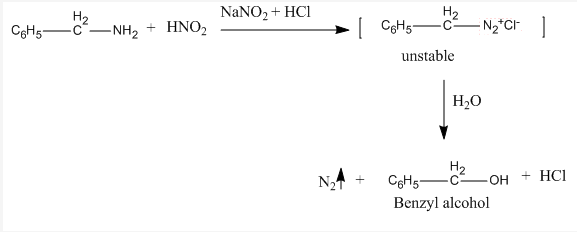 On the other hand, aniline reacts with HNO2 at a low temperature to form stable diazonium salt. Thus, nitrogen gas is not evolved.