Draw the products of the complete of anacetal. Draw all products of the reaction.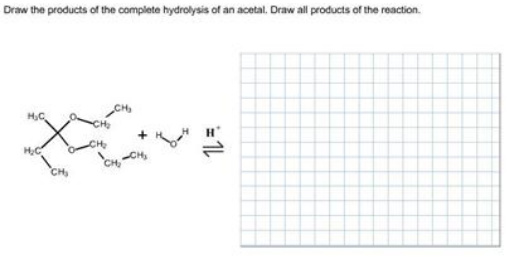 Concepts and reason
This problem is based on the concept of hydrolysis of an acetal.
Acetal is an organic compound which is formed by the chemical reaction of an aldehyde with the alcohol in the presence of acid. This reaction used for the protection of carbonyl group from the nucleophiles. Acetal can be hydrolyzed by the aqueous acidic medium.
Fundamentals
Hydrolysis of an acetal is carried out by two steps due to the presence of two ether linkages at carbonyl carbon.
Answer:
The chemical reactions involved in first step are given below: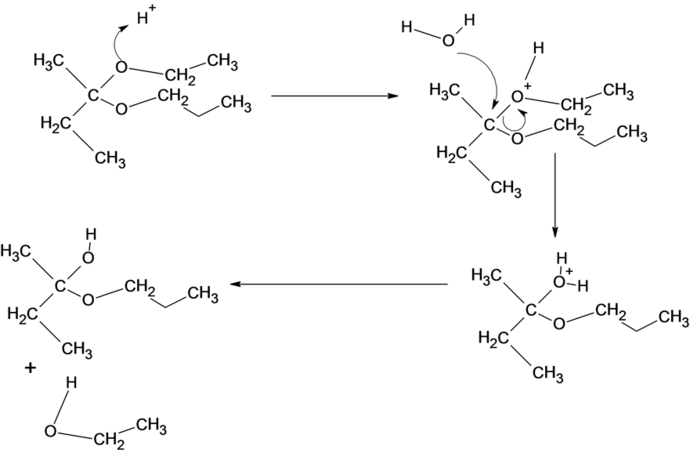 The chemical reactions involve in the process are given below: