Draw an appropriate schematic diagram showing common domestic circuits and discuss the importance of fuse. Why is it that a burnt out fuse should be replaced by another fuse of identical rating?
Answer:.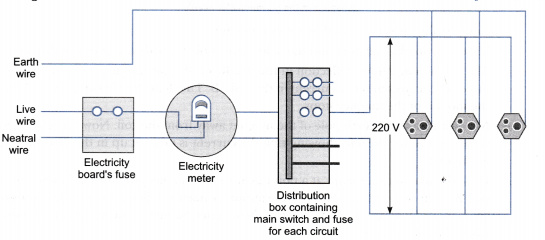 A fuse in a circuit prevents damage to the appliances and the circuit due to overloading. Otherwise, the appliances or the circuit may be damaged.
When current in the circuit exceeds the value of fuse rating, the fuse wire burns due to overloading. This causes a gap in the circuit and the current stops flowing in the circuit.
This is done due to the reason so that the circuit or the appliances to be connected in the circuit continue functioning without any damage in future.