Describe an activity to demonstrate that warm air is lighter than cool air.
Answer:
Activity: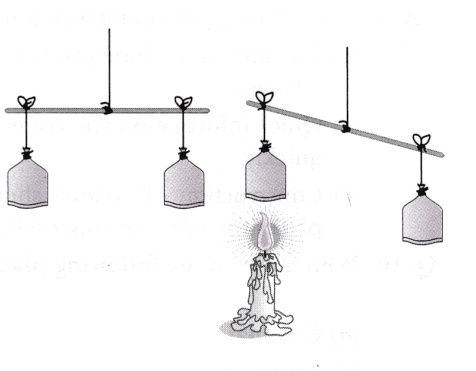 Take two paper bags of the same size and hang them in inverted position on the two ends of a wooden stick.
Tie a thread in the centre of the stick and hold the stick by the thread to balance it.
Place a burning candle below one of the bags.
The bag above the candle goes up, as the air above the candle becomes warm, it rises, and pushes the bag up.