Calculate the value of the equilibrium constant for the reaction: D in equilibrium with A+2B A+2B in equilibrium with 2C Kc= 2.35 2C in equilibrium with D Kc= 0.182
Concepts and reason
The concept used to solve this problem is based on the equilibrium constant of a chemical reaction.
In a chemical reaction, the equilibrium constant is the value of reaction quotient when reaction attained equilibrium.
Fundamentals
For a reaction,



The equilibrium constant,

can be written as


Answer: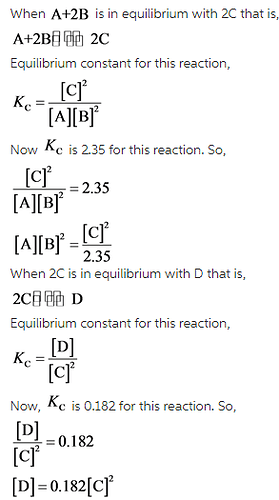 Explanation:
The equilibrium constant is ratio of product of concentration raise to power their stoichiometric coefficient of reactant and product.
D is in equilibrium with A + 2B that is,



Equilibrium constant for this reaction,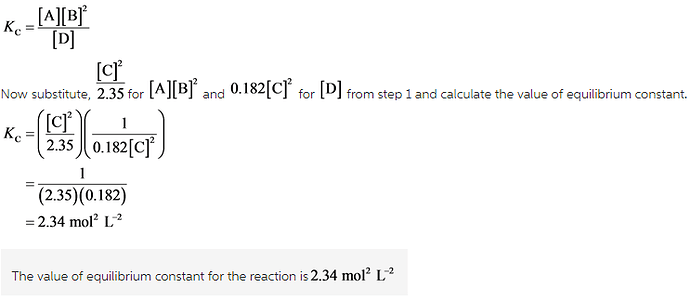 Explanation:
Since equilibrium constant of reaction is calculated as