The plant assets section of the comparative balance sheets of Anders Company is reported below.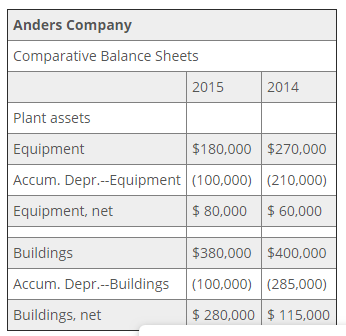 Refer to the balance sheet data above from Anders Company. During 2015, equipment with a book value of $40,000 and an original cost of $210,000 was sold at a loss of $3,000.
a. How much cash did Anders receive from the sale of equipment?
b. How much depreciation expense was recorded on equipment during 2015?
c. What was the cost of new equipment purchased by Anders during 2015?