Refer to the diagram given below and answer the questions that follow.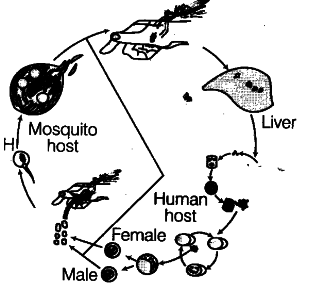 (i) The parasite reproduces in human host by which method?
(ii) The sexual stages of parasite are referred to as?
(iii) Where does the fertilisation and development of parasite takes place in
mosquito body?
(iv) What are sporozoites?
(v) What is the cause of cycles of fever during malaria?