Given below are four elements with their atomic numbers: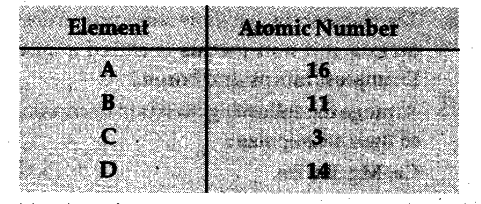 (a)Identify the elements which belong to the same group of the Modem Periodic Table.
(b) Arrange the given elements in decreasing order of atomic size.
© Write the formula of the oxide of B.
(d) Which of the above elements is a metalloid ?