Identify the peptide bonds in this structure by clicking on them.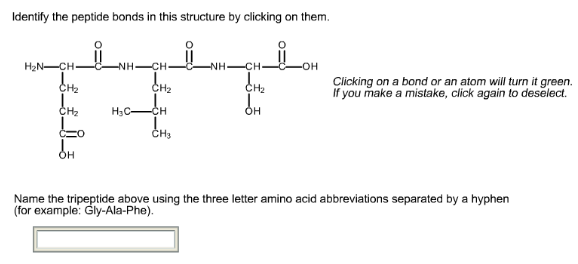 Answer:
Write the given peptide structure and circle each amino acid.


Click the bonds between

groups of two adjacent amino acids. These are the required peptide bonds as shown below: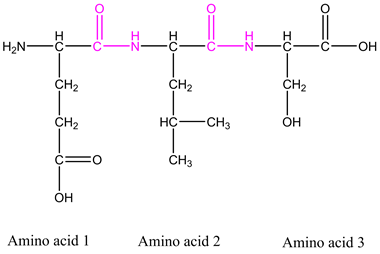 Identify the three different amino acids from the tripeptide chain and name them
Using the first three alphabets of each amino acids, name the peptide from left to right with each amino acid separated by a hyphen as shown below.

Glu-Leu-Ser is the name of the given tripeptide.