Draw the major product formed when the following epoxide reacts with aqueous acid.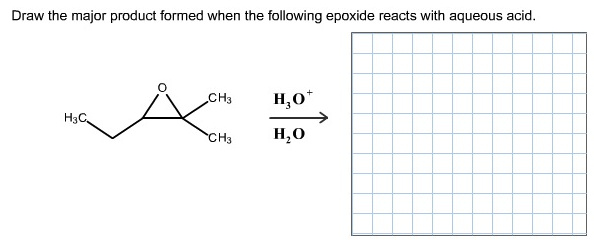 Concepts and reason
Epoxides are cyclic ethers with three membered rings. An epoxide tends to be more reactive due to the presence of a ring strain in three membered rings. Epoxide ring opening takes place in the presence of acidic or basic conditions.
Fundamentals
The basic structure of an epoxide contains an oxygen atom bonded to the two adjacent carbons of hydrocarbon chain.



Ring opening of epoxide: Epoxide rings open under acidic conditions as well as basic conditions.
Example: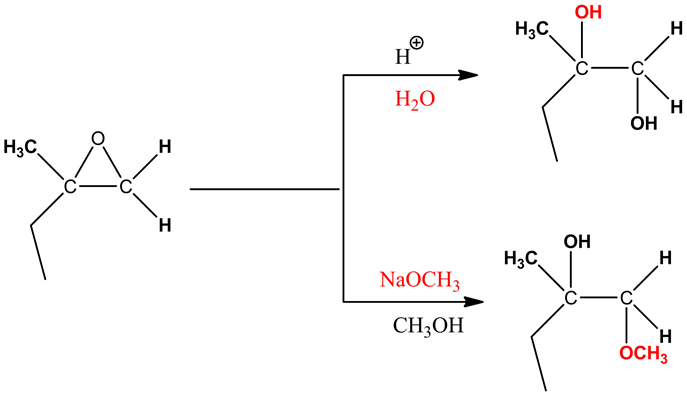 Answer:



The lone pair present on the oxygen atom of an epoxide abstracts the acidic proton and form protonated epoxide.
Notice that, structure-I is more stable due to the presence of tertiary carbocation.
Hence the nucleophile (water) attacks regioselective atom and generates anti-diols.
The major product formed when the following epoxide reacts with an aqueous acid is given below:


The nucleophile (water) attack the electrophilic carbon of (C-O) bond and open an epoxide ring in acidic medium from behind. Due to this attack, the ring strain in epoxide is relieved. Therefore, the final product formed is diols.